Family Resources Center
We want to provide a dedicated area for Family Resources. This area will provide information of more general family topics. It will mainly include articles and links to other websites. We may add a good recipe from time to time. As we find things that you may be interested in, it will be added to this area. So, check back often!
---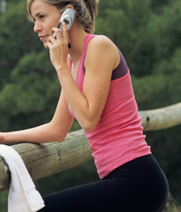 Parents: How often do you exercise?
This question is a serious one for us parents. I know that with 3 children, a full time job, a business to run, household duties and chores, it becomes extremely difficult to go to the gym. Now that my daughter is in the first grade and I have to pick her up after school it has become almost impossible. Believe me when I say I understand the difficulties of staying fit. Still, I do my best to get the time in. I know it's good for me and it benefits not only me but my family too because I am healthier. Take a look at this article for Excercise Tips for Busy Parents.

---